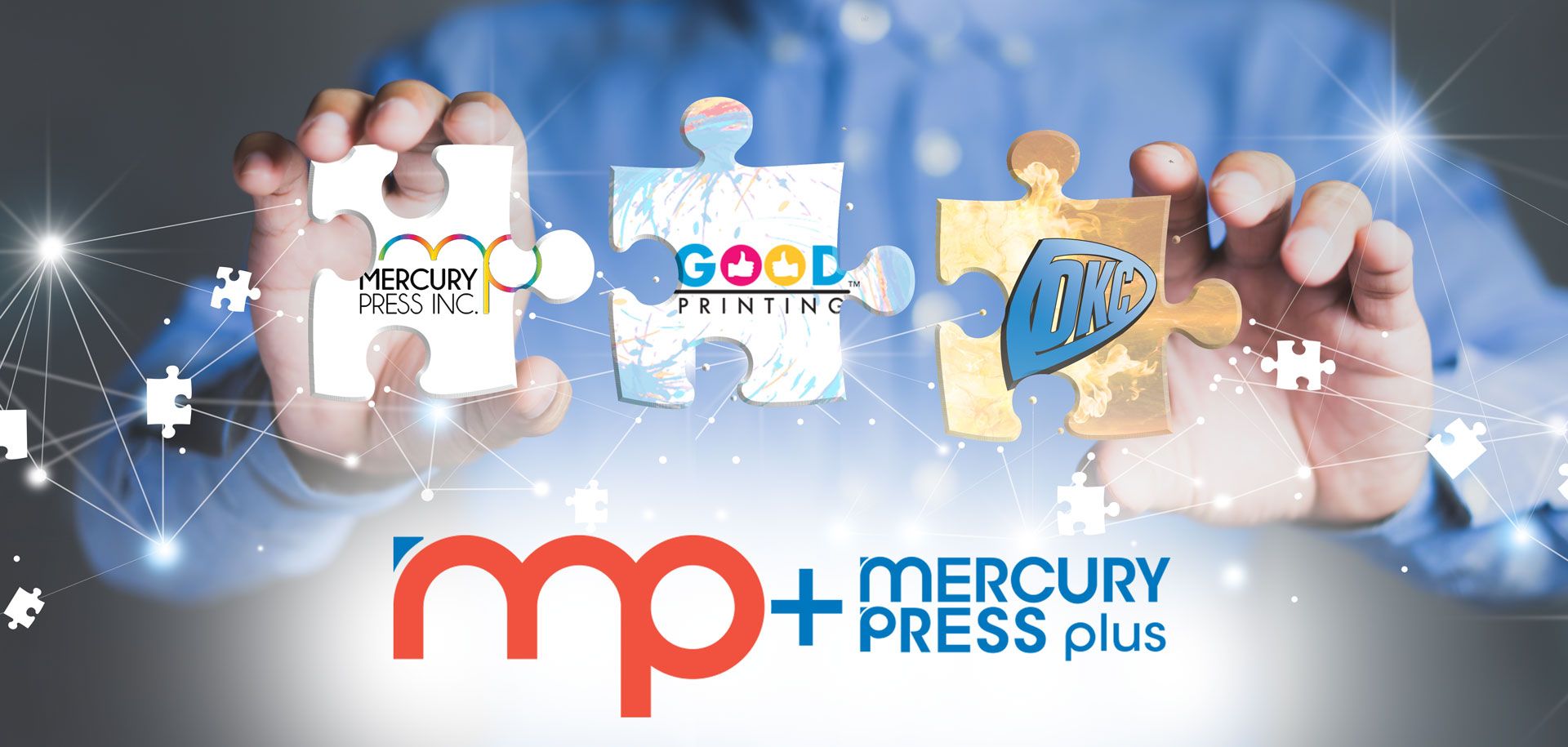 Dear Valued Customer,

I am excited to announce that we are bringing Good Printing, OKC-Digital and Mercury Press together to create Mercury Press plus™.

Mercury Press plus™ is the culmination of several Oklahoma City companies that have combined forces to create our community's most responsive, customer-focused creative production company. We will be able to offer our customers more, thus the "plus."

More Promo: We provide printed & online catalogs of all of the 1,000+ products we offer. Don't be intimidated. Ask one our friendly Account Managers to help find the best items for your organization. 

More Printing Capabilities: From large-run to small-run jobs, we have the equipment no one else in Oklahoma can offer. We can print in-house 250,000 flyers or 250 business cards. Every job is important to us.

More Design: Employing four full-time designers, we can create the design that will get you noticed.

More Mailing Options:  We want to be your full-service provider and offer deeper postal discounts along with tighter turn times.

All our companies have a long and distinguished history of quality, integrity and dependability. I hope to improve on this by adding more technology along with our superior customer service.

In the coming months, Mercury Press, OKC-Digital and Good printing will fully transition to Mercury Press plus™. This will be reflected on our invoices, business cards, signage, delivery vehicles and more.

Our team will remain the same, but our name and services are even better. Dedicated employees are working hard behind the scenes to ensure that this is a seamless transition. 

Thank you for your business, for additional information please visit www.mercury.press or reach out to or your Account Manager if you have any questions.

Thank You,

Ron Franklin
Have feed back for us? Questions that need answers? Sound-off below and let us help you grow!